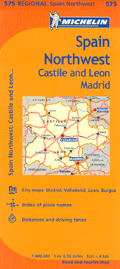 Michelin #575 - Spain Northwest- Castilla y León, Madrid Travel Map
Price:
$11.95
You Save: $5.97 (50%)
Michelin Regional Map
Need Help in selecting the right map? Go to our Michelin Map Selector Guide for Spain to find just the right one for your travel purposes!
With Michelin maps, you always know where you are!
Map #575 is a map of Castilla and León regions of North Central Spain. There is a complete index of locations and a table of distances and driving times. Includes an inset maps of Madrid, Valladolid, León and Burgos.
Published: April 2012
Scale 1:400,000 (1 cm = 4 km)
The following shows the area covered by this map. The Actual Map is much more detailed.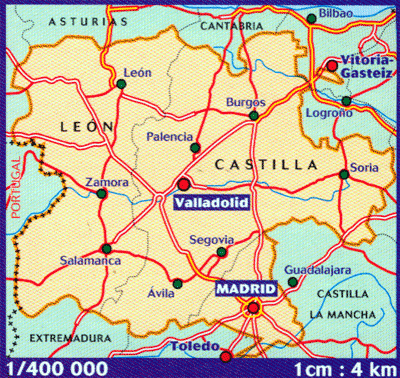 ISBN: 9782067175167