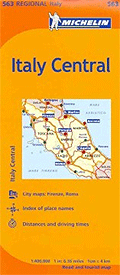 Michelin #563 - Italy Central Travel Map
Availability:
Out of Stock
Price:
$11.95
You Save: $5.97 (50%)
Detailed Road and Tourist Map
Need Help in selecting the right map? Go to our Michelin Map Selector Guide for Italy to find just the right one for your travel purposes!
Michelin regional maps each contain practical road and route information. Special Michelin reads-like-a-book format for easy use in folding and unfolding. Useful information for planning trips, including gas stations, 24-hour service stations, toll gates, rest areas and service plazas. Clear, precise cartography. Icons pinpoint important travel information.
Map #563 covers Toscana, Umbria, San Marino, Marche, Lazio and Abruzzo. Included are inset maps of Rome and Florence. The Legend keys are provided in 4 languages: French, English, German and Italian. There is a convenient grid for estimating distances and driving times from one city to another.
Published: April 2012
Scale 1:400,000 (1 cm = 4 km)
The following shows the area covered by this map. The Actual Map is much more detailed.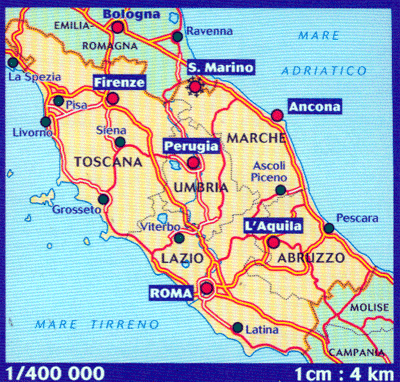 ISBN: 9782067175341