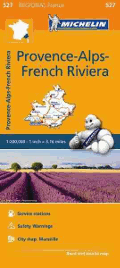 Michelin #527 - Provence-Alpes-Cote d'Azur/ Provence-Alps-French Riviera Map Travel Map
Availability:
Out of Stock
Price:
$12.95
You Save: $6.47 (50%)
Michelin Regional Map of France 1:200,000
Need Help in selecting the right regional map? Go to our Michelin Map Selector Guide to find just the right one for your travel purposes!
Today, Michelin produces over a hundred maps for destinations throughout Europe and beyond, including 1:400,000 scale breakdowns of major European countries. More than just a road map, Michelin labels major sites and places of interest and all Michelin Green Guides cross-reference the Michelin maps for easy, stress-free touring.
With Michelin maps, you always know where you are!
Map #527 covers the Provence region and includes an inset map of Marseille. This two-sided map includes an index of place names, a list of service stations on motorways and primary roads, the site of speed cameras and radar, and a legend in several languages, one of which is English.
Published: 2016
The following shows the area covered by this map. The Actual Map is much more detailed.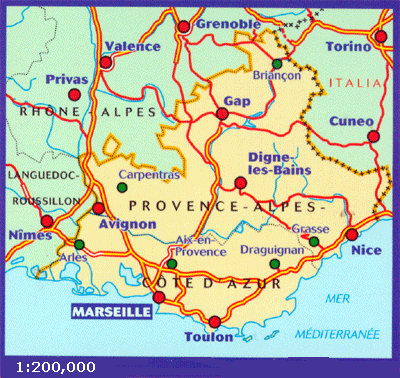 ISBN: 9782067209435