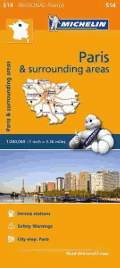 Michelin #514 - Paris & Surrounding Areas Travel Map
Price:
$12.95
You Save: $6.47 (50%)
Michelin Regionals - Road Maps of France
Need Help in selecting the right regional map? Go to our Michelin Map Selector Guide to find just the right one for your travel purposes!
Michelin Map Ile-de-France is one of 17 France regional road maps which includes details of tourist attractions, sports and recreation facilities, speed cameras, service stations and more.
Map #514 covers the region around Paris and includes inset maps of Charles De Gaulle Airport, Orly airport, and Paris.
Map legend is in several languages, one of which is English.
Published: 2016
Scale 1:200,000 (1 cm = 2 km) This is a two-sided map.
The following shows the area covered by this map. The Actual Map is much more detailed.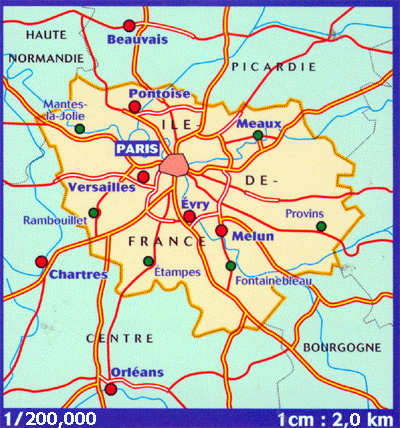 ISBN: 9782067209688