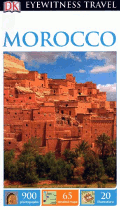 DK Eyewitness Morocco Travel Guide
Price:
$30.00
You Save: $6.00 (20.00%)
Lavishly Illustrated, Gorgeous, Entertaining and Enlightening
Eyewitness Guides are marvels of writing, color photography, and illustration!
In this guide to Morocco, you get:
Over 1,000 full color photographs. illustrations and maps
Cutaways and floor plans of major sights
Easy-to-use maps and plans
Where to eat, where to stay, and how to get around
Includes a section on Traveler's Needs and a Survival Guide
Publication Date: February 2017
Need a great map of Morocco? The Borch Map of Morocco is a great choice for all travelers. It is laminated for durability and packed with important travel information.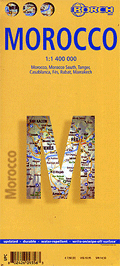 ISBN: 9781465457202