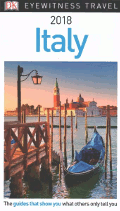 DK Eyewitness Italy Travel Guide
Price:
$30.00
You Save: $15.00 (50%)
The Guides that SHOW You What Others Only TELL You
The visually stunning Eyewitness Guide to Italy provides the following:
Thousands of Full Color Photographs, illustrations and maps
Unique cutaways and floor plans help you explore all the major sights - no need to purchase other guide books
Walks, Scenic Routes, and Thematic Tours
Hotels, restaurants, cafés, and bars in all price ranges
Where to eat, where to stay and how to get around
The Eyewitness Guide to Italy helps you get the most from your stay in Italy with the minimum of difficulty. This book is a great travel guide and a stunning souvenir of your trip
Published: November 2017
Driving in Italy? Carry a great road atlas and you'll never get lost. We recommend the Michelin Italy Tourist & Motoring Atlas. It is spiral bound - so it lies flat and is easy to read in the car. And it packed with city maps and a complete index.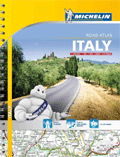 ISBN: 9781465460431