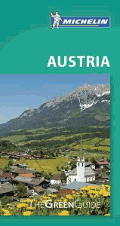 Michelin Austria Green Guide
Price:
$23.99
You Save: $4.80 (20.01%)
For People Who Want to See More
The Michelin Green Guide to Austria is an ideal travel companion for travelers who want to connect with the local culture through detailed background information on the country, people, and their ways.
From Viennese coffee houses to the Renaissance castle of Schloss Greillenstein, the newly updated Green Guide Austria helps you plan and explore this diverse country. Try winter skiing at pretty Lech or summer hiking at glacial Hohe Tauern National Park. Shop at Innsbruck's Christkindlmärkte, or explore gothic Gurk Cathedral. This guide, with its many illustrations, maps and color photos, will help you locate the best places to eat and stay, and will ensure you make the most of your trip.
Published: April 2017
Carry a great map of Austria on your vacation or business trip. We recommend the Michelin Austria Map for a trouble-free journey.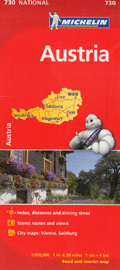 ISBN: 9782067220515