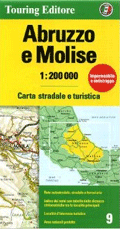 Touring Club Italiano Abruzzo e Molise (Abruzzi & Molise) Travel Map
Price:
$14.95
You Save: $7.47 (50%)
Italy's Best Maps
Touring Club Italiano produces high quality maps of all scales and regions. Here we present the Abruzzo & Molise map at a scale of 1:200,000. This one-sided map is perfect for touring - either on your own by car or with a group by bus or train. It also makes an excellent reference map of the area.
In our opinion, Touring Club Italiano makes the best maps of Italy.
Includes an index of names and distances - so you can find your way fast!
The region covered by this map is contained in the square with light borders. Abruzzo and Molise are shown in yellow: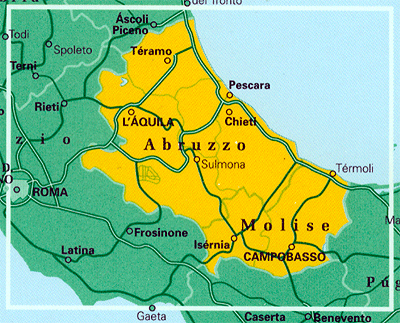 ISBN: 9788836548217